Announcing Philadelphia's 2016 Shepherds of Peace
Each year since 2007, CORA Good Shepherd Mediation (CORA GSM)- Philadelphia's only non-profit community mediation center, has recognized several individuals who have demonstrated exceptional passion for promoting peace and restorative justice in Philadelphia, and honors them as "Shepherds of Peace."
This year's outstanding honorees are: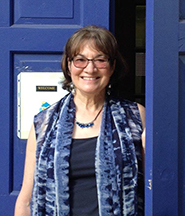 Rachel Falkove
Executive Director of the Philadelphia Interfaith Hospitality Network and health care administrator, dedicated to developing exemplary residential and community-based programs serving persons experiencing homelessness, people with different abilities and elderly. Falkove strives to create and sustain safe and nurturing environments that enable people served and employees to realize their fullest potential and contribute most effectively to their residential and work communities.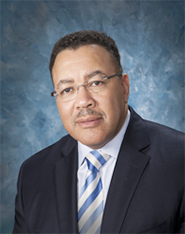 Kevin Bethel
A retired Deputy Police Commissioner. Bethel has done extensive work in the Juvenile Justice Field; most recently developed a School Diversion Program within the Philadelphia School System. The program diverts first time, low-level juvenile offenders by utilizing programs within the Department of Human Services. Bethel serves on various committees and boards in the field of juvenile justice. He currently serves on the Pennsylvania Commission on Crime and Delinquency Disproportionate Minority Contact Subcommittee and is a former member of the National Academy of Sciences Committee on Law and Justice Committee. He is also a member of the Youth Violence Collaborative and Youth Engagement for the National League of Cities Collaboration, the Philadelphia Juvenile Detention Alternative Initiative, and a faculty member for the International Association of Chiefs of Police Juvenile Justice Leadership Institute. He is also a member of the Chestnut Hill Libris Society, an honor given to graduates of Chestnut Hill College who distinguish themselves in their personal and professional lives while exemplifying the College motto; Fides. Caritas. Scientia. - Faith. Charity. Knowledge.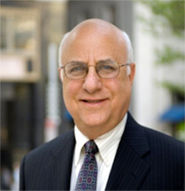 James Rosenstein
Counsel to the Philadelphia law firm of Fineman, Krekstein & Harris, P.C., and the founder and principal of Rosenstein Associates, Negotiation Facilitators, which "creates opportunities for organizations of all types to negotiate better results by using its dispute mediation, conflict assessment, facilitated collaborative problem-solving, organization conflict management and system design, and negotiation effectiveness training services". He currently chairs the Government and Public Policy Subcommittee of the S.R. 160 Advisory Committee to the Joint State Government Commission of the Pennsylvania General Assembly. Rosenstein is also a Senior Fellow of the American College of Real Estate Lawyers. He has been listed in the Best Lawyers in America, Who's Who in America, Who's Who in American Law and Pennsylvania Super Lawyers.
The honorees were recognized for their service to our community at the 10th annual Shepherds of Peace Dinner and Awards Ceremony. The event was held on Wednesday, October 19th at 6PM at the Historical Society of Pennsylvania.
The event is held each October on the eve of Conflict Resolution Day, celebrated internationally on the third Thursday of October. Conflict Resolution Day was conceived in 2005 by the Association for Conflict Resolution (ACR) to raise awareness of mediation and alternative dispute resolution practices, recognize significant contributions of peaceful conflict resolvers, and create national synergy by celebrating peacemaking across the country and around the world on the same day.
Diane Menio, long-time leader and executive director of the Center for Advocacy for the Rights and Interests of the Elder (CARIE), and well-known advocate for the elderly in Pennsylvania, Dr. Amy Goldberg and Scott P. Charles, responsible for the Temple University Hospital-based Cradle2Grave Program that educates at-risk and adjudicated youth about the very real physical and emotional dangers of gun violence. Milton Cohen, a Good Shepherd volunteer in our own Victim Offender Conferencing project, who facilitates healing, restoration and reconciliation between young offenders and their victims in a safe environment.