GSMP Honors 2015 Shepherds of Peace
Each year since 2007, CORA Good Shepherd Mediation (CORA GSM) – Philadelphia's only nonprofit community mediation center – has recognized several individuals who have demonstrated exceptional passion for promoting peace and restorative justice in Philadelphia, and honors them as "Shepherds of Peace."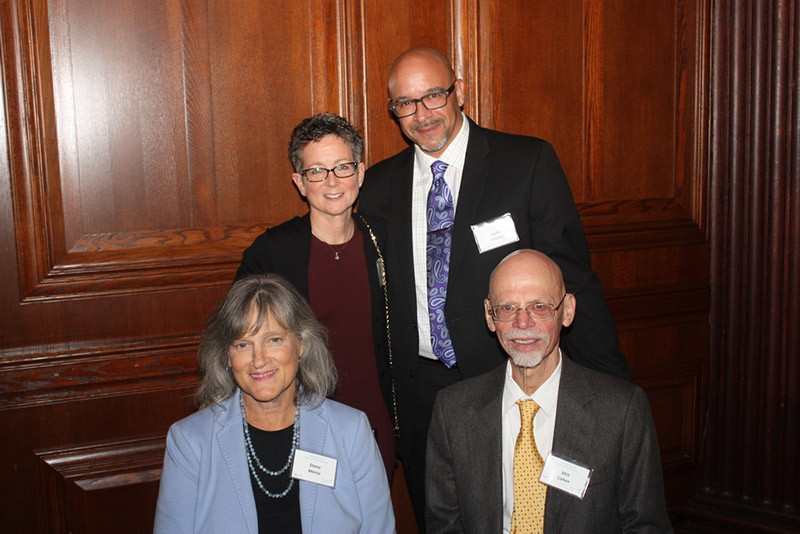 This year's outstanding honorees are:
Diane Menio, long-time leader and executive director of the Center for Advocacy for the Rights and Interests of the Elder (CARIE), and well-known advocate for the elderly in Pennsylvania
Dr. Amy Goldberg and Scott P. Charles, responsible for the Temple University Hospital-based Cradle2Grave Program that educates at-risk and adjudicated youth about the very real physical and emotional dangers of gun violence
Milton Cohen, a Good Shepherd volunteer in our own Victim Offender Conferencing project, who facilitates healing, restoration and reconciliation between young offenders and their victims in a safe environment
The honorees were recognized at the 9th Annual Shepherds of Peace Dinner and Awards Ceremony, Wednesday, October 21, at 6 pm, at The Union League of Philadelphia.
The event is held each October on the eve of Conflict Resolution Day, celebrated internationally on the third Thursday of October. Conflict Resolution Day was conceived in 2005 by the Association for Conflict Resolution (ACR) to raise awareness of mediation and alternative dispute resolution practices, recognize significant contributions of peaceful conflict resolvers and create national synergy by celebrating peacemaking across the country and around the world on the same day.
We hope that you will join us in 2016 for our 10th Shepherds of Peace dinner and award ceremony on Wednesday, October 19.