GSMP Teaches Conflict Resolution Coaching in Israel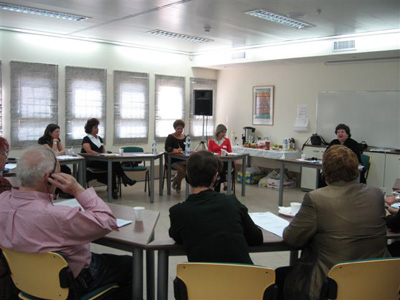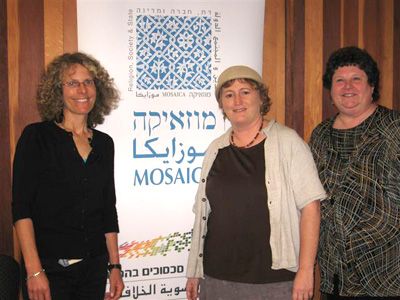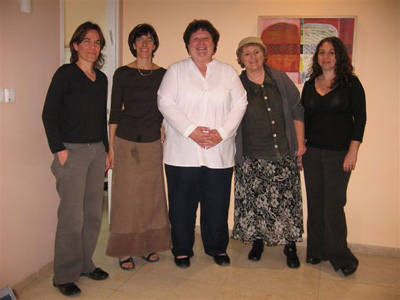 In May 2009, Cheryl Cutrona, the Executive Director of the CORA Good Shepherd Mediation, spent two weeks in Israel offering Conflict Resolution Coaching training to community mediators. The opportunity was co-sponsored by Mosaica: The Center for Conflict Resolution by Agreement Gishurim Program in Jerusalem and the U.S. Embassy in Israel American Center.
The relationship between Mosaica Executive Director Nurit Bachrach and Cutrona began in 2008 when Cutrona coordinated a mediator pilgrimage to Israel and Palestine on the West Bank. As a result of their networking, Bachrach was determined to bring Cutrona to Israel to introduce community mediation centers to the idea of offering conflict resolution coaching in situations where one of the disputants declines the invitation to mediate. When that happens, mediation centers typically turn away the person who wants to mediate because mediation requires both parties to participate. Conflict resolution coaching is a new service that can be offered as an alternative to mediation. Conflict Resolution Coaching is a one-on-one problem-solving process involving a neutral "coach" and a person experiencing conflict. The coach, who is an expert in conflict resolution theory, helps the client assess the situation and develop a constructive "plan of action" for addressing the conflict directly.
Seventy mediators representing 16 community mediation centers across Israel participated in the Conflict Resolution Coaching workshops which were held in Beer Sheva, Jerusalem and Rehovot, Israel. All of the workshops were simultaneously translated between English and Hebrew. Participants are enthusiastic about having a new service to offer their clients.
Cutrona and Bachrach hope to continue their exchange, sharing mediation skills and techniques to broaden the impact of community mediation centers in Israel and the United States.
Visit Conflict Resolution Coaching for more information.
For more information about Mosaica, see http://www.gishur.mosaica.org.il/english.asp.