GSMP Welcomes Pablo Cerdera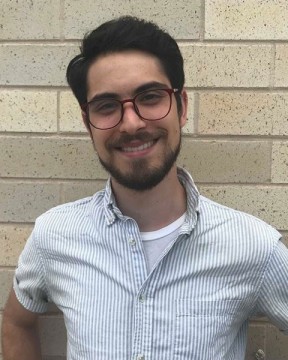 The CORA Good Shepherd Mediation is excited to welcome Pablo Cerdera as the new Youth Services and Restorative Practices Coordinator. Pablo is a trained mediator and restorative practitioner, as well as a seasoned youth worker. When asked about his commitment to the values of mediation and restorative practices, Pablo said, "I believe strongly in the principle that people and communities have the ability and knowledge to solve their own problems- mediation and restorative practices are essentially about respecting and supporting people to take change into their own hands."
Pablo's primary responsibilities at Good Shepherd include administering and guiding the Juvenile Offender Diversion Program (also known as Saturday Classes), facilitating pre-hearing conferences at Philadelphia Family Court, and providing professional development trainings and advising to schools and youth serving organizations interested in mediation and restorative practices. It is also his mission to expand the scope and depth of Good Shepherd's youth programming to support the personal and emotional development of more young people in our city.
Pablo's interest in mediation and restorative practices began as an undergraduate at Oberlin College, as did his path down the road to becoming a youth worker. He was first trained as a mediator as a part of Oberlin's Sexual Information Center to mediate interpersonal issues, but soon saw the broader implications of the practice. Faced with the mounting realities of mass incarceration, violence, and social inequality, Pablo sees community-based solutions like mediation and restorative justice as powerful tools for shifting the status quo. Born and raised in the Philadelphia area, he is committed to better outcomes for all youth in our community and the ongoing fight for racial, economic, gender and social justice.
Pablo graduated with Highest Honors from Oberlin College with a degree in Comparative American Studies and Gender Studies, and a focus on the history and practice of social change. He is guided by his experiences working at The Legal Rights Center in Minneapolis, Minnesota, and volunteering with both the Conflict Resolution Center and Restorative Justice Community Action. Pablo also has experience as an after-school educator, tutor/mentor, and as a museum educator at the Philadelphia Museum of Art.