GSMP Honors 2018 Shepherds of Peace
Good Shepherd Mediation Program held its 12th Annual Shepherds of Peace awards on Wednesday, October 17, 2018 at the Sofitel Philadelphia. These distinguished individuals who have demonstrated dedication and compassionate work to encourage peace, reconciliation and social justice were honored:
Rev. Dr. Malcolm T. Byrd, President of NewCORE (Conversations on Race and Ethnicity)
Joanna Visser Adjoian, Esq, & Lauren Fine, Esq., Co-Directors of Youth Sentencing and Reentry Project
Philip S. Cottone, Mediator & Arbitrator
David Trevaskis, Project PEACE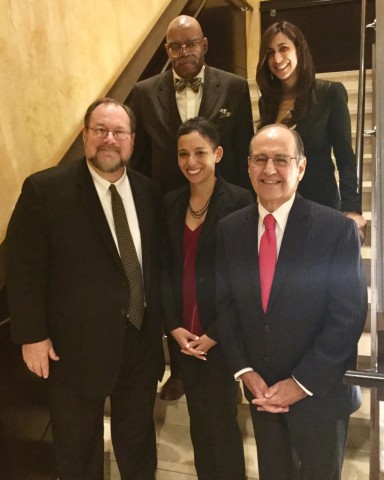 Fran Dunphy, Temple University Owls' Head Basketball Coach, emceed the event as he has 11 times. He does this in memory of his dear friend, Charlie Dinsmore, a former GSMP volunteer who passed away from cancer. We appreciate Fran's dedicated service to GSMP and hope we can continue this relationship even after he retires as Temple's Coach.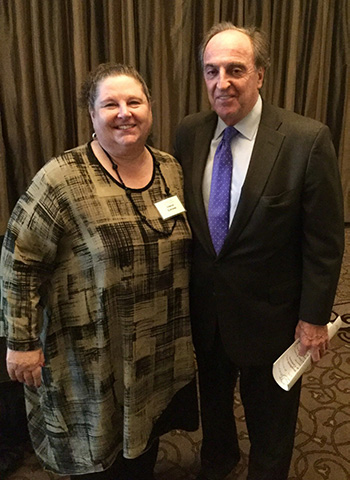 This year, GSMP added a new award in memory of Raymond Albert, the first Board President of the Good Shepherd Mediation Program, and Professor and Director of the Law and Social Policy Program at Bryn Mawr College School of Social Work and Social Research for 38 years. David Trevaskis received the inaugural Raymond Albert Peace Educator Award for his innovative projects teaching mediation and law-related education to young people across the Commonwealth.